Pittsburgh's PA Motor Speedway
August 15, 2015 - Victory Lane Photos
Red Miley Rumble
Photos by Jody Halbedl
Please email or call 412-327-5284 to order reprints or request to use photos.
Note: It is okay to share a photo on Facebook if Racingweb.com remains on photo.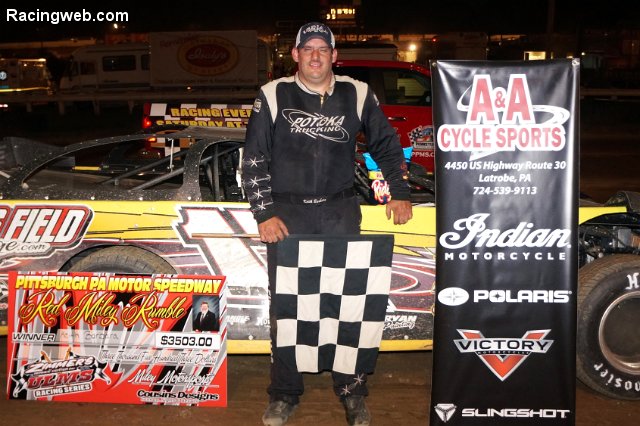 Keith Barbara won the annual Red Miley Rumble at PPMS on August 15, 2015.